Hi! Are you keeping an eye out for yarn sales right now? I'm not a big fan of the craziness of Black-Friday-Weekend-Whatever shopping, but I have noticed some pretty tempting yarn and fiber sales being mentioned on twitter…
For example, did you know that RainCityKnits (a huge favourite of mine) is offering 20% off ALL of their yarn for the next few days? AAAH! See this tweet for the deets!
I've been plotting and planning to order some RainCity Merino Worsted for a while now. I want to make the NEON SKI BONNET with it, for several reasons:
1. Neon.
2. Cool stitch patterns and construction
3. POMPOM RIGHT?!!
4. It will make me look even more like an adorable tiny child.
This image of the hat is from the designer, Lacey Volk's, blog:
Ooooh yes. So! I know I want to use RainCity's yarn and Lacey Volk's pattern. The remaining questions are:
1. Which colour of yarn?!!
2. Should I buy it now, while it's on sale, even though it's right before the holidays (when I should be buying things for OTHER people…)?
Colour-wise, I've narrowed it down to…
Lemon Yellow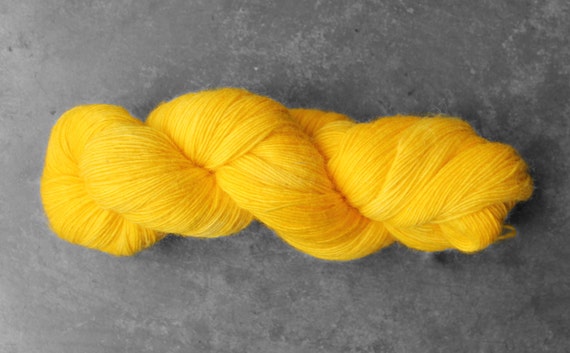 Electric Coral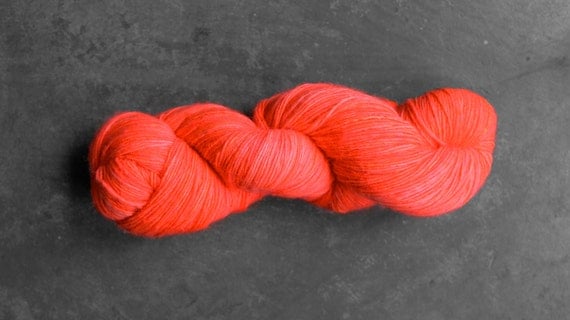 Kelly Green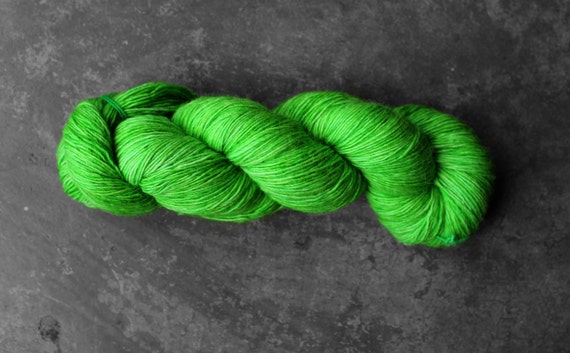 Wasabi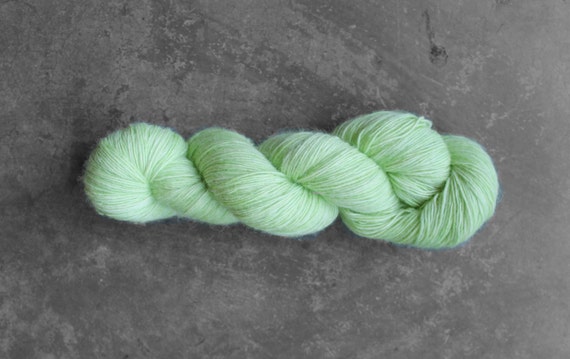 OR Apple Green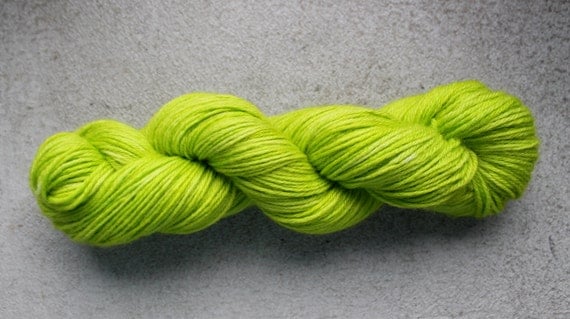 (**ALL images of RainCity's yarns belong to them and are from their Etsy shop, which you should go and check out!**)
I just cannot decide which colour or whether to hold off until the New Year… it's not like I don't have PILES of yarn already, and I have plenty of projects on the needles. Even if I got the yarn now, I wouldn't have the hat ready super soon or anything. But it's so pretty!!
What do you think, readers? Would you pick it up now, or wait until later? Which colour would you choose? Leave me all of your opinions in the comments! :)